Latest Gadgets
Latest Gadgets – iPhone soon to be Hecho en Mexico? Taiwan's Foxconn, Pegatron mulling going south of the US border – report
Taiwanese electronics manufacturers Foxconn and Pegatron are, along with other equipment makers, reportedly considering building factories in the sunny climes of Mexico. Reuters cited three sources familiar with the matter in reporting that Foxconn is considering the Latin American nation as a potential home for a massive new facility devoted to the production of the…
Latest Gadgets –
Taiwanese electronics manufacturers Foxconn and Pegatron are, along with other equipment makers, reportedly considering building factories in the sunny climes of Mexico.
Reuters cited three sources familiar with the matter in reporting that Foxconn is considering the Latin American nation as a potential home for a massive new facility devoted to the production of the Apple iPhone, and it won't be alone: Pegatron and others are mulling Mexican operations, too.
Foxconn and Pegatron did not respond to requests for comment on the report at time of going to press.
A final decision from Foxconn will likely come later this year, the sources said. Apple is not reportedly involved in the plan, though it is hard to imagine Cupertino won't have a say in the matter at some point.
It is no secret that Foxconn was looking to expand its manufacturing activities outside China amid the lengthy, tedious trade war between Beijing and Washington DC. Earlier this month, the manufacturer's chairman Young Liu revealed his corp, which also assembles hardware for the likes of Samsung and HP, was hoping to spread itself across the globe.
In addition to their factories in China – where rising wages, a growing middle class, and rows over territories have made for a less appealing manufacturing market – Taiwanese gizmo fabricators are said to be eyeing up new sites in Southeast Asia, India, and Latin America.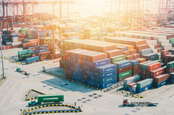 Made in China? Not for much longer, reckons Foxconn boss
It certainly doesn't help that China remains embroiled in a diplomatic barney with the US. The Trump administration has urged companies to consider moving operations out of China and into other countries that maintain more friendly relationships with the US. Mainland–Taiwan relations are also in play.
While the lure of an electronics manufacturing giant and the promise of new jobs will be tempting for many developing countries, Foxconn also comes with a reputation for poor working conditions and high demands on its factory staff.
Aside from that, Foxconn's other high-profile North American operation, an LCD screen plant in Wisconsin, USA, has thus far failed to live up to expectations – and it appears both Foxconn and the Badger state may have been let down by a factory that was heralded just three years ago by officials.
The Most Powerful Sale & Affiliate Platform Available!
There's no credit card required! No fees ever.
Create Your Free Account Now!
It can only be hoped, for the sake of both Foxconn and the eventual host, be it Mexico or another country, that the planned iPhone factory will be more successful. ®
Subscribe to the newsletter news
We hate SPAM and promise to keep your email address safe