Most Useful Gadgets
Useful Gadgets For Home – iFlow Smart Faucet – an Eco-Friendly, Touchless Game Changer
By Josette DeschambeaultPublished 09:00 amWe all love the wonders of touchless, automatic faucets in public restrooms, so why shouldn't we have smart technology in our homes? No need to touch dirty faucets with clean hands again, thanks to the motion-sensor activated iFlow Smart Faucet. The iFlow saves water by automatically shutting off when not in…
Useful Gadgets For Home –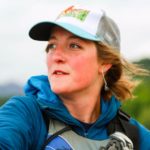 By Josette Deschambeault
Published 09:00 am
We all love the wonders of touchless, automatic faucets in public restrooms, so why shouldn't we have smart technology in our homes? No need to touch dirty faucets with clean hands again, thanks to the motion-sensor activated iFlow Smart Faucet. The iFlow saves water by automatically shutting off when not in use, saving both the environment and your water bill.
How It Works
Let's start from the ground up. One of the best features of the iFlow is that it is self-powered through hydro-electricity. While there is a backup battery in the device (just in case you leave for two weeks and leave it sitting), the iFlow recharges itself every time you run the tap.
The Most Powerful Sale & Affiliate Platform Available!
There's no credit card required! No fees ever.
Create Your Free Account Now!
The iFlow Pro model is the crème de la crème of filters and features more high-tech accouterments than the basic iFlow K1. The iFlow Pro display shows you your water temperature, total usage, and customized water flow, as well as allows you to control the three modes: 1) Smart Mode, for motion-activated for hands-free tap usage, 2) Non-Stop Mode, which allows you to fill pots and wash dishes without waggling your fingers, and 3) Customized, which allows you to program the exact amount of water you need, exceedingly handy for cooking and baking. You can switch all these modes with a finger tap on the side or top of the display.
The iFlow K1 is a simplified version of the Pro model, sans touchscreen display, and only utilizes Smart Mode and Non-Stop Mode. This version comes in handy if you want the basics or have small children using this smart gadget. It's also $20 cheaper, which is useful if you're on a budget!
Since the iFlow automatically shuts off water usage in Smart Mode, households save up to 30% more water than if they were using traditional faucets. iFlow claims that the water saved from traditional faucets equates to one drip per second; that's over 10,000 gallons of water saved or the equivalent of 222 showers. Since the standard Smart Mode stops your water usage while you scrub tough food stains, brush your teeth, or lather your hands, you're not only saving those leaky drips. You're saving thousands of gallons of water that would go to waste otherwise.
Installation 
Ready for the easiest home makeover of your life? Here's your three-step process: 1) Unscrew the original faucet cap. 2) Slide on the iFlow ring and mount. 3) Attach the iFlow. That's it. The iFlow boasts universal adaptability with a range of faucet ring sizes by including male and female ring attachments.
Purchasing 
The iFlow Smart Faucet is currently under production and final testing but will ship in November 2020. There will be two models available: the iFlow K1 (the basic model) retails for $89, while the iFlow Pro retails for $99. iFlow offers both a 30-day satisfaction guarantee and a 1-year warranty, just in case. Hop over to iFlow's Kickstarter page to claim yours in time for the holiday season.
The best!
Gear, gadgets & stuff for men
Straight to your inbox
Subscribe to the newsletter news
We hate SPAM and promise to keep your email address safe